Are you feeling overwhelmed with all the tasks on your plate? Are you tired of feeling like you're always one step behind your daily targets?
Well, it's easy to get caught up in the cycle of always being busy, yet not being able to finish all your tasks, and sometimes, it becomes extremely important to take a step back and ask for help.
This is where a personal concierge service steps in – a professional who can take care of all your mundane tasks and run errands for you, so you can have more time to focus on what's important.
So, why should you be hiring a concierge in Edmonton? Here are 5 reasons to help you evaluate and decide whether outsourcing to a personal concierge can make your life easier.
5 Reasons You Need A Personal Concierge
Check out these 5 signs and identify if you should hire a concierge or if you just need some time management –
Reason #1 - You Can't Keep Up With Daily Tasks
Do you often find yourself forgetting to do simple things like paying bills, buying groceries, or organizing your home?
Well, there's only so much one person can do in a day, and it always seems like there's something more to demanding one's time.
However, a personal concierge can help you stay on top of your pesky errands, so they don't keep piling up.
Whether it's picking up your groceries, dropping packages, running errands or getting those nagging handyman tasks looked after, a personal concierge can take care of all the small details that so often slip through the cracks.
Reason #2 - You Don't Have Time To Spend On What's Important To You
In today's world, it can be very easy to lose sight of what truly matters to you.
Just because you are not able to finish your essential tasks, it becomes even more difficult to take out time for the things that make you happy.
It can be anything like a hobby that you've been putting off for a long time, or it can be something new that you wanted to try but couldn't, or something as simple as catching up with an old friend.
With a personal concierge managing the tasks for you, it is more viable to make time for things that bring you joy. It's important to make time for what you are truly passionate about.
You'll be able to set aside a few hours of your week and focus on the things that matter to you. 
Reason #3 - You're Consistently Overcommitted And Always Running Late
It's frustrating when each day feels like you're constantly struggling to catch up and still hardly able to make it anywhere on time.
Sometimes, you even have to cancel the plans because it's not feasible to make time.
If you are already juggling a lot of things at once, you may overcommit often, which could lead to burnout or constant stress. This can eventually affect your health and overall reduce your productivity.
However, when you delegate some of your tasks to a personal concierge, it would be easier to manage your schedule and keep yourself on track.
This way you can avoid the chances of scrambling to make it to a meeting across the town or double-booking appointments as your concierge will help make your entire work life more manageable. With all the extra stuff taken care of, your mind will be better able to focus and work efficiently.
Reason #4 - You Wish Your Space Was More Organized And Efficient
With so much already going on in your life, the last thing that you'll have time and motivation for is to declutter and organize your space.
However, if you are like most people, you would always want to be able to keep your home clean and well-organized.
Moreover, as we have already heard millions of times that a cluttered space adds up to a cluttered mind. So, whether it is your home, car, or office, it is essential to keep it organized.
A personal concierge also specializes in decluttering and organizing your space. They can also develop systems that will help to keep everything running smoothly.
And once your space is well-organized, it will eventually make you more productive and efficient and thus providing a much-needed sense of calm.
Reason #5 - You Don't Know Who To Call To Help Get On Top Of Your Never-Ending To-Do List
If you have an occasional increased professional responsibility for a week, you can ask your neighbour or a family member to help you with groceries or take care of your kids.
However, if it is a daily affair, it is obviously not possible to keep asking favours from everyone around.
But with a personal concierge, you are hiring a professional helper, whom you can pay for lending a helping hand and getting your work done.
Whether it's a household chore, a personal errand or professional demand, your concierge will ensure that you are meeting your commitments in every aspect of your life.
After all, they are professionals who have time management and other essential skills that will help you spend your time in a more productive way as well as relax too.
Hire A Personal Concierge Service Today!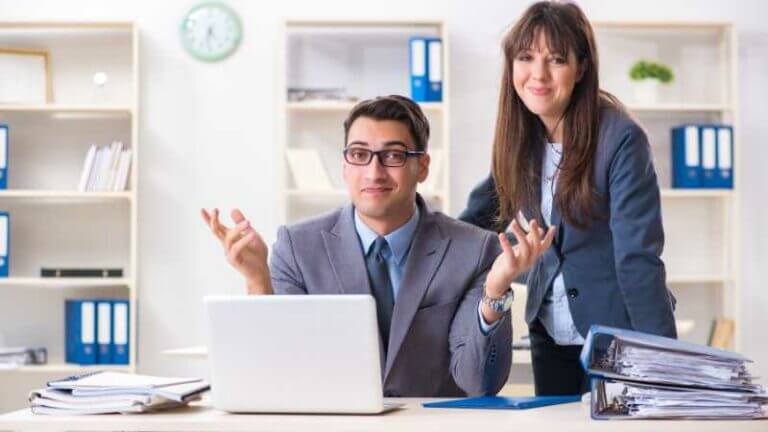 All in all, if any of the above-mentioned reasons suit your situation, hiring a good concierge can prove to be a game-changer in your life.
They can help you make bookings, arrange events, take care of your luxury and lifestyle preferences, go shopping for you, and so much more.
A concierge is just like a personal assistant but their focus is more on lifestyle services rather than just professional work.
So, why not hire someone who can help you in handling the endless responsibilities while you can spare some time for other important things? Get back your peace of mind with a personal concierge today!
Call us now to get started…